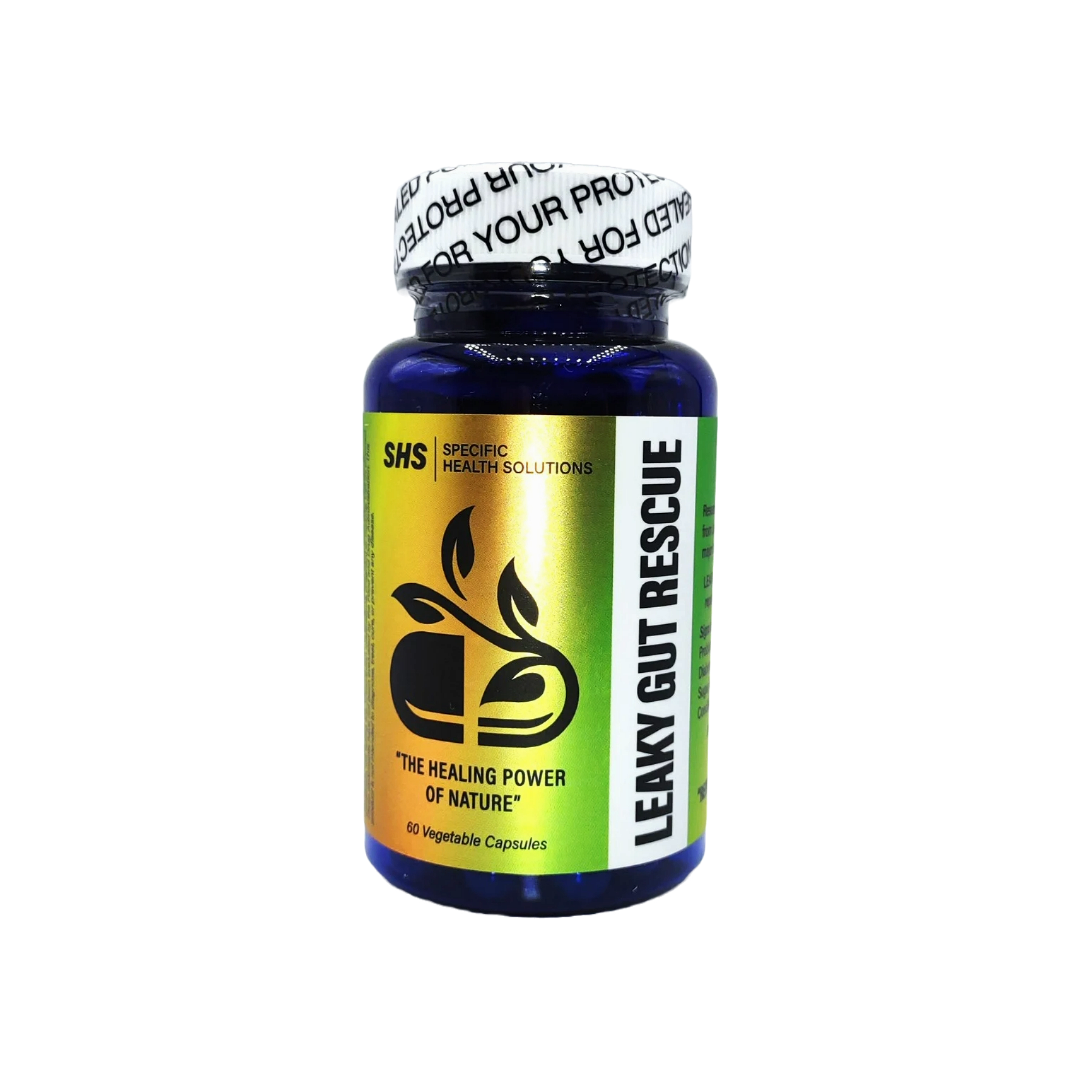 Discover the power of LEAKY GUT RESCUE, enriched with essential natural Polyphenols,  necessary for the restoration of a compromised gut barrier, to have a Healthy Gut!
It works to repair the holes in intestinal walls restoring integrity and barrier protection, resulting in lower risk of chronic disease.

It helps to fight against an overactive immune system that is the cause

 

of autoimmune disease, arthritis, obesity, diabetes, heart disease, LDL cholesterol, digestive problems, inflammation, high blood sugar, memory loss diseases, skin conditions and cancer cell growth. 

Promotes a good g

ut flora balance, digestion, colon health, nutrient absorption and healthy weight management

.
The primary function of your digestive system (Gut) is to serve as a protective shield against potentially harmful substances trying to infiltrate your bloodstream. Your intestinal lining consists of a delicate layer of cells that together form a robust barricade, safeguarding your body from the intrusion of detrimental compounds.
Causes of Leaky Gut:
Leaky gut is caused by small holes in your gut lining. These tiny holes open the floodgates for harmful bacteria and undigested food particles to enter your bloodstream. This triggers an immune response that overworks the immune system leaving you unhealthy and other areas of the body unprotected.

Leaky Gut can be triggered by a variety of factors, including an imbalance in the gut's microflora, infections, consumption of foods rich in lectins, exposure to chemicals and toxins, as well as stress.
Leaky Gut is the root cause of most major health problems and diseases.  Leaky gut syndrome affects an estimated 99% of the population.
A compromised intestinal barrier, as seen in Leaky Gut Syndrome, can seriously impair your ability to absorb essential nutrients, elevating your susceptibility to diseases and nutritional deficiencies. This imbalance in your gut microflora and immune function is often accompanied by a range of distressing symptoms.
These symptoms encompass chronic digestive problems like diarrhea, constipation, and bloating, as well as persistent fatigue, headaches, mental fog, and difficulty concentrating. Additionally, skin issues such as acne, rashes, eczema, and psoriasis may manifest. Leaky Gut Syndrome can also contribute to joint pain, various bowel disorders, irregular blood sugar levels, and heightened sensitivities to food allergies and intolerances.
While high-fiber diets are generally beneficial for promoting a healthy digestive system, individuals with Leaky Gut Syndrome and other gut-related issues may experience significant discomfort and strain on their digestive systems when consuming ample fiber.
RESTORE GUT HEALTH TO ENHANCE YOUR WELL-BEING!
INGREDIENTS:
 Peppermint Leaf, Cloves, Moringa, Cacao, Star Anise, Mexican Oregano, Ceylon Cinnamon, Chaga Mushroom and Piperine.