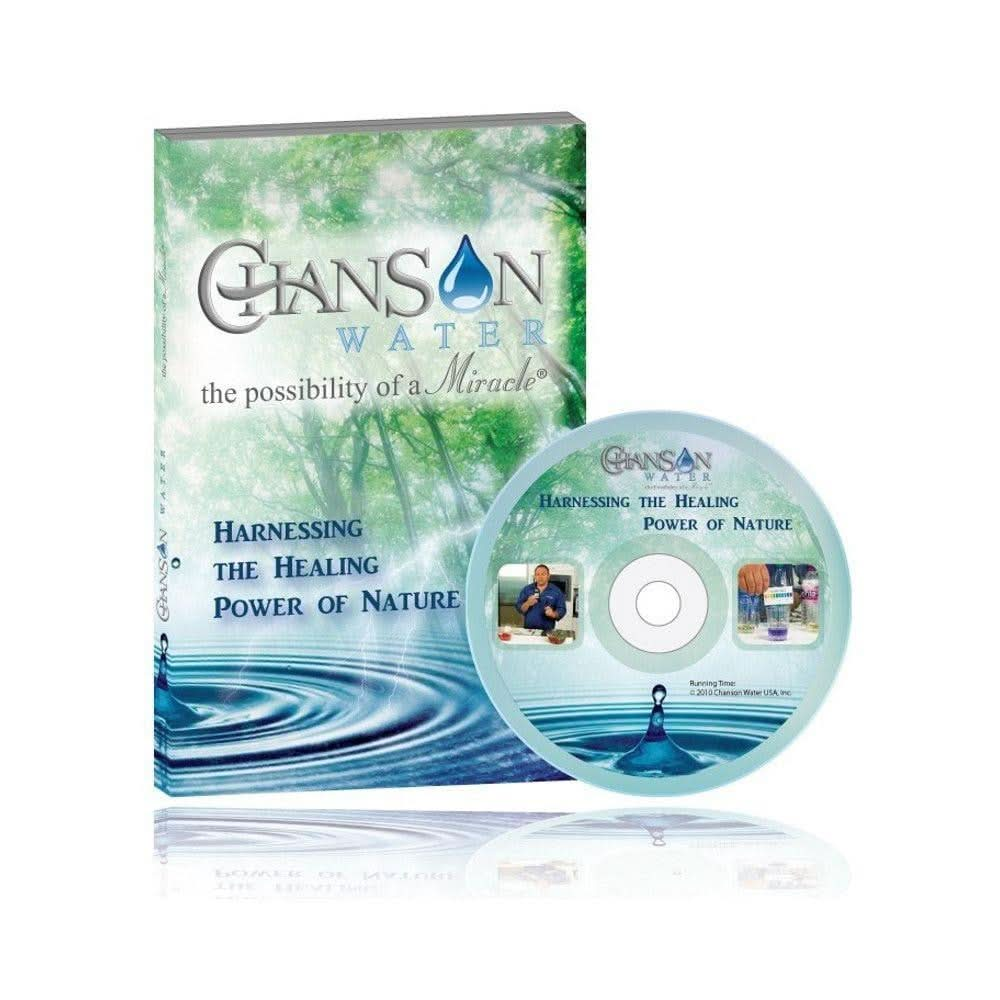 Chanson Water DVD "Harnessing the Healing Power of Nature"
Your health is PRICELESS! Discover The Number ONE MOST Dangerous Mistake That Almost Everyone Is Making That Could cost YOU Your Health And Happiness.
Watch as health expert Ronnie Ruiz, leads you through demonstrations of the FIVE HEALTH SECRETS that could transform your life. Watch this incredible DVD to learn how to protect your health and avoid destructive sickness
and disease. See what most doctors are not taught in school that can save your life!
In this video you will find answers to questions such as:
"What is the best drinking water?"
"How can I avoid sickness and disease?"
"What does it mean to have an 'Alkaline Diet'?"
and many more..
Did you know that studies indicate that drinking water contaminants are linked to millions of instances of illness within the United States each year? Your life may be at risk even if you are drinking bottled water or
using a water filter. Health tip #1. Studies prove that arsenic naturally occurring in your drinking water is both carcinogenic and the leading cause of Type II Diabetes. Find out why using reverse osmosis or bottled water
only makes the problem worse.
Review
Ronnie does a great job of explaining everything!
Review by C.M.
"Ronnie conducts several experiments in this video that are very interesting and educational. My favorite part is when he de-oxidizes highly oxidizing iodine with Chanson alkaline water! Amazing!" (Posted on 4/17/12)