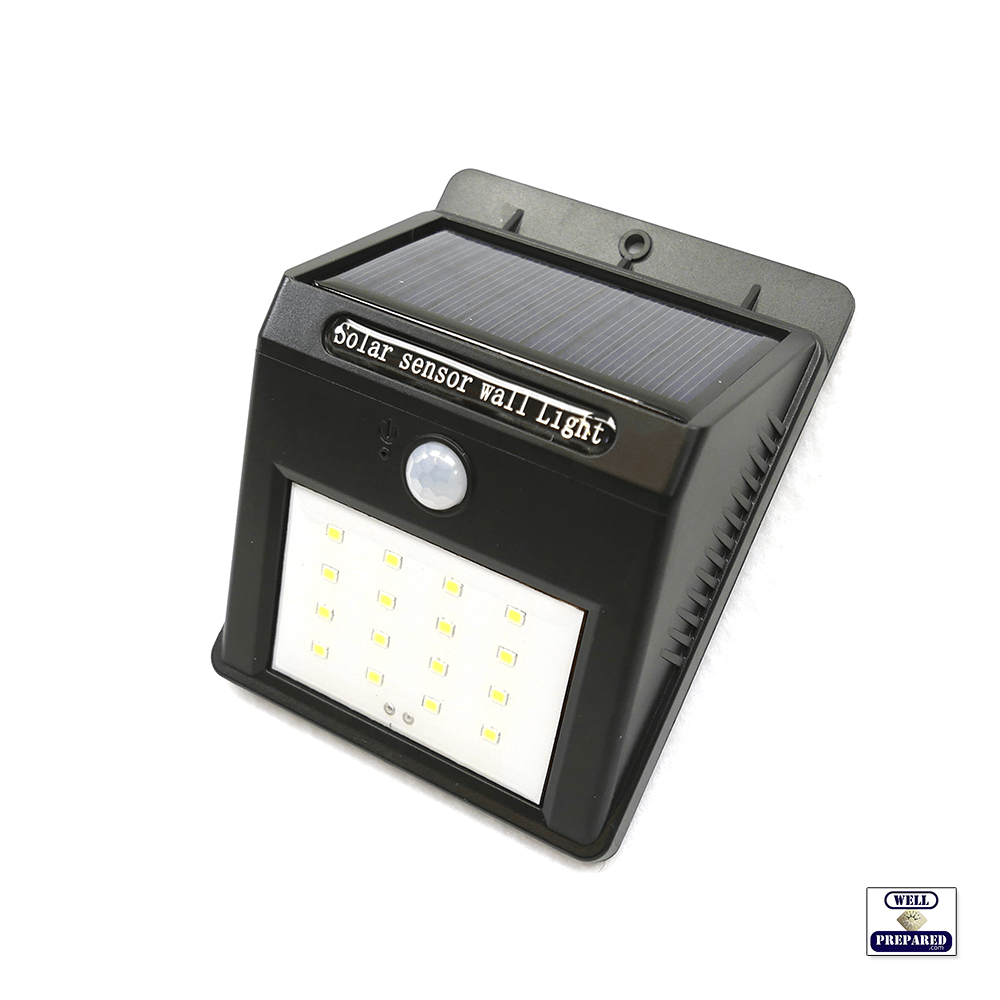 LED power: 1W,6000K to 6500K color temperature
Solar panel: 0.48W, 17% efficiency
Li-ion battery: 2.96 WH
Night sensor: <10 Lux
Motion angle and distance: 120 degree, 3m
--
The solar motion sensor light includes a PIR (passive infrared) sensor and a CDS (Cadmium Sulfoselenide) light sensor. It's recharged by sunlight and battery storage power, giving you over 12 hours of lighting time after one day sun charge. In addition, the solar motion sensor light is waterproof (IP64 protection level) and heatproof.
Specifications
Solar panel: 0.48W, 17% efficiency
Li-ion battery: 2.96 WH
LED power: 1W,6000K to 6500K color temperature
Night sensor: <10 Lux
Motion angle and distance: 120 degree, 3m
Switch: Off/Auto
High light lighting mode
Size: 3.78"x 4.88"x 1.89"