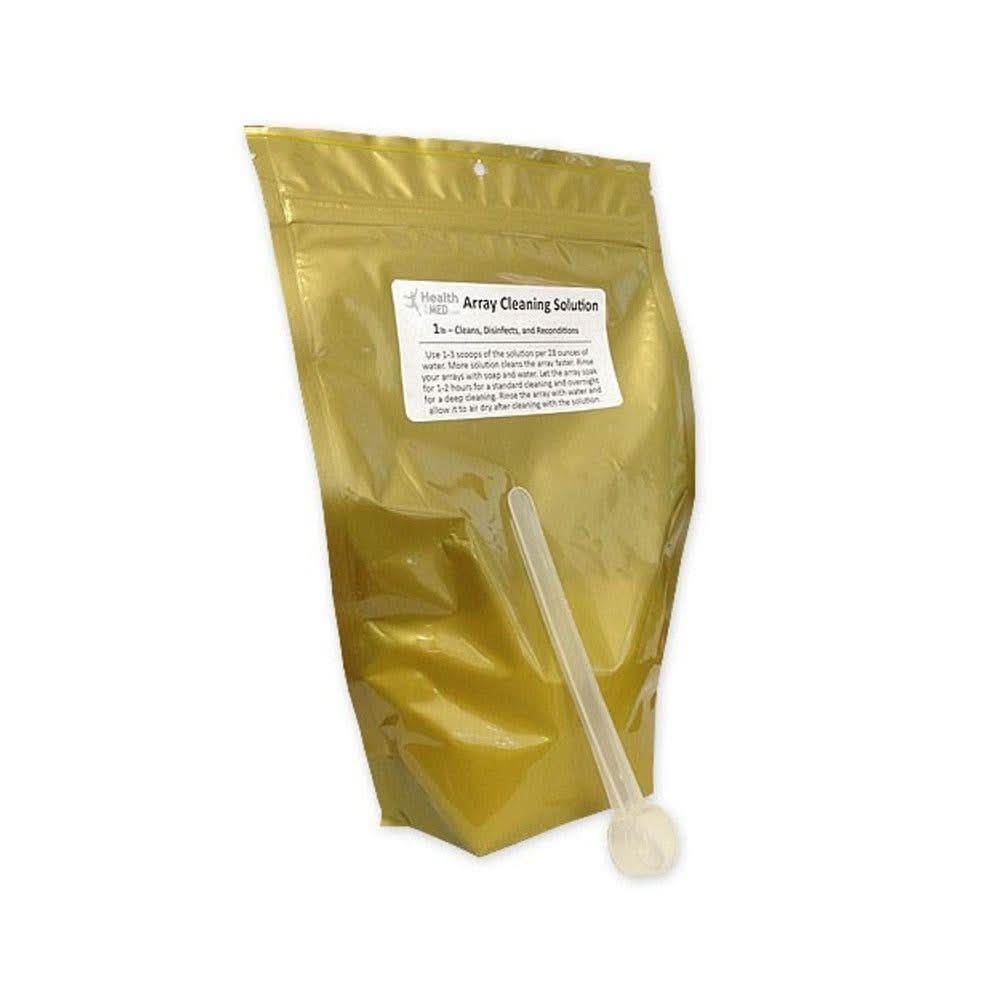 Resealable Ionic Foot Detox Array Cleaner
Clean, Disinfect, and Recondition
Array Cleaning Product Details:
Dilute 2 scoops of the powder in 24oz of water and soak array for 1-2 hours.
Safe, gentle, odorless acid-based solution
Maximizes life of all brands of ionic detox arrays
Gently cleans arrays in only 1-2 hours (depending on concentration)
1 Lb. Provides about 60 Cleanings
2 Lb. Provides about 120 Cleanings
Resealable bag
Perfect solution for keeping Arrays clean
Using this solution extends the life of the Arrays, and cleansing them at the same time.
Easy and Convenient
The cleaning and disinfection solution is a simple way to clean the ionizers. No hassle or having to use vinegar or some other type of disinfectant. I haven't had a single issue using this in between uses.
Thank you so much Katherine!
Love it
Always correct and always have what i need in stock
Damaged product
When I received my shipment, the cleaning solution bag was damaged and had spilled onto the other contents. The company stood behind it. I am so appreciative.
Resealable cleaning solution
This solution does a great job cleaning the arrays