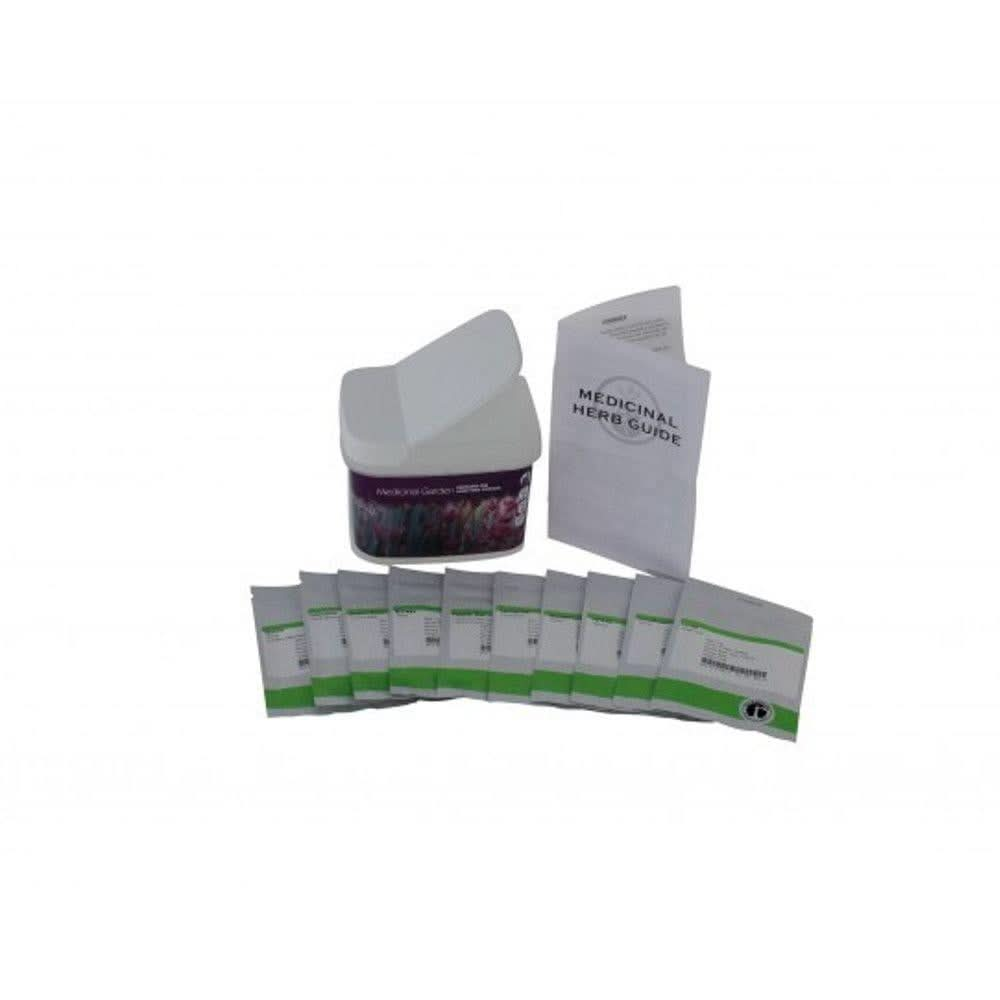 Organic Medicinal Herb Seed Kit for Healthy Living
Non-Hybrid
Non-GMO
Not chemically treated
The Organic Medicinal Plant Seed Bucket Bucket helps to help you grow a healthy, organic medicinal plant garden.
For centuries, the family garden has been our best resource for home remedies.
Each organic medicinal herb seed kit contains 10 medicinal herb seed varieties which have been packaged for long term storage. 
This organic medicinal herb seed kit's seeds are Non-Hybrid, Non-GMO and are not chemically treated.
Because they are non-hybrid, seeds may be harvested at the end of the growing season and then used for the next year's planting.
Varieties Included:
Borage, Borago Officinalis – 229 Seeds
Calendula, Calendula Officinalis – 617 Seeds
Cayenne, Capsicum Annuum – 705 Seeds
Dandilion, Taraxacum Officinale – 7937 Seeds
Echinacea, Echinacea Purpurea – 1940 Seeds
Fenggreek, Trigonella Foenum Graecum – 317 Seeds
Hyssop, Hyssop Officinalis – 3351 Seeds
Lemon Balm, Melissa Officinale – 7231 Seeds
Lovage, Levisticum Officinale – 1764 Seeds
Yarrow, Achillea Millefolium – 3527 Seeds
10 seed packets sealed in a Mini-Ropak Bucket.
Plants a large herb garden.
Will keep up to 4 years if stored at 66 to 70 degrees and much longer if kept colder.
All non-hybrid, open pollinated varieties
Harvested seeds can be planted year after year.
Packets are re-sealable for lasting protection.
Each of our Seed varieties comes with a Quick Start Growing Guide. 
Please Note: Because of the shortage of Non-Hybrid seed, substitutions may occur.