Introducing the GForce Pro Cardio Whole Body Vibration Machine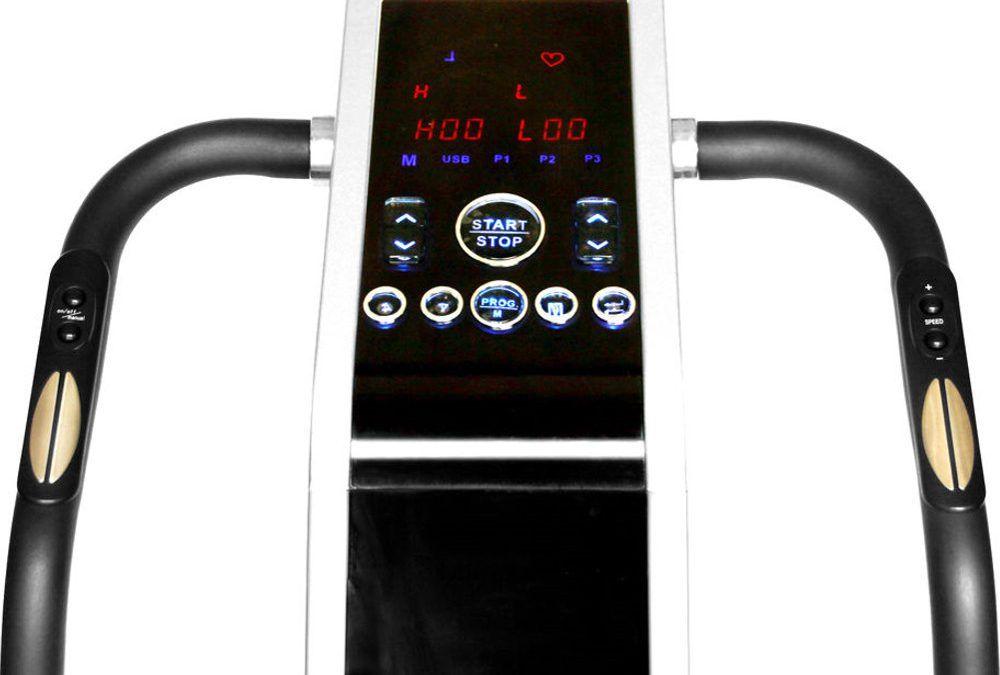 What do you get when you combine
the best of the best
with a heart-rate monitor? You get the new
GForce Pro Cardio Whole Body Vibration (WBV) machine
!
Now available in our growing selection of Whole Body Vibration Exercise Machines, the GForce Pro Cardio gives you the ultimate all-around workout.
Specifications:
Powerful Dual 110V DC Motors
1000W Triangular Oscillation (seesaw) Motor
500W Triplanar Vibration (spiral) Motor
3 Horse Power
Upgraded noiseless higher quality motors!
9 Operating Modes
Manual Oscillation
Manual Vibration
Manual Oscillation + Vibration
3 Automatic Programs
3 User Defined Programs
Other Specifications
Large Platform / Plate (27 x 20 size) Larger platform sizes allow you to spread out on the machine which gives you better vibration and more control. It allows you to better do things like push-ups or by spreading your legs wider you can get more up and down movement just like you would on a larger teeter totter compared to a short one!
60 Speed Settings (For each motor!)
User Friendly Digital Control Panel
New digital more advanced control panel
Heart-Rate Monitor on Handle Bars
Triangular Oscillation Amplitude: 0-10 mm
Triangular Oscillation Frequency: 5 Hz-15 Hz
Tri-Planer Vibration Amplitude: 2 mm
Tri-Planer Vibration Frequency: 15-40 Hz
Dual Mode Amplitude: 1-10 mm
Dual Mode Frequency: 25-50 Hz
G-force: 2.8 17.24 Gs
Safe to Operate: UL/TUV Listed
110V, 60Hz for operation within US and Canada Just plugs into any ordinary outlet!
Maximum Load Weight: 400lbs
Machine stands 5 feet tall when fully assembled
Arm Bands Included Great for stability or upper body workouts
Leveling legs on the bottom make it easy to have it perfectly balanced to work on any floor
Overall machine size when assembled: 56.5 height x 30width x 32 depth
Complete Package Includes machine with all accessories, power cable, any screws / tools needed for assembly, and instruction manual. Assembly is very easy and takes only about 30 minutes. (Just securing the top and bottom together)
146 LBS Shipping Weight it is packaged in 2 boxes
These ship professionally crated and shipped via freight. Contact phone number required. This is MUCH safer than UPS / Fed Ex, as these are not rolled around on belts. We strap them to pallets and will be professionally handled. They will also call before delivery, to ensure you will be available to sign for this. Does not include inside delivery.
Full 1 Year Warranty / 2 Year Warranty on Parts
Get the new machine today!
---